Give the job site an Energi boost! The Energi system enhances our robust line of Anchor Drives with real-time torque monitoring integrated into the planetary gearbox, eliminating the need for an external system that adds weight and length.

The patent-pending Energi system is designed to help you get the most out of your Anchor Drive attachment. Energi provides instantaneous torque feedback from within the gearbox, thus eliminating the added weight and length inherent to external monitoring products. Strategically placed strain gauges implemented inside the gearbox provide accurate installation data.

This groundbreaking system monitors and records real-time helical pier installation data with a high degree of accuracy. The Energi app monitors and records:
Torque
Depth
Speed (RPM)
Angle
Time & Date
Drive Model
Differential Pressure
Job and Pile Information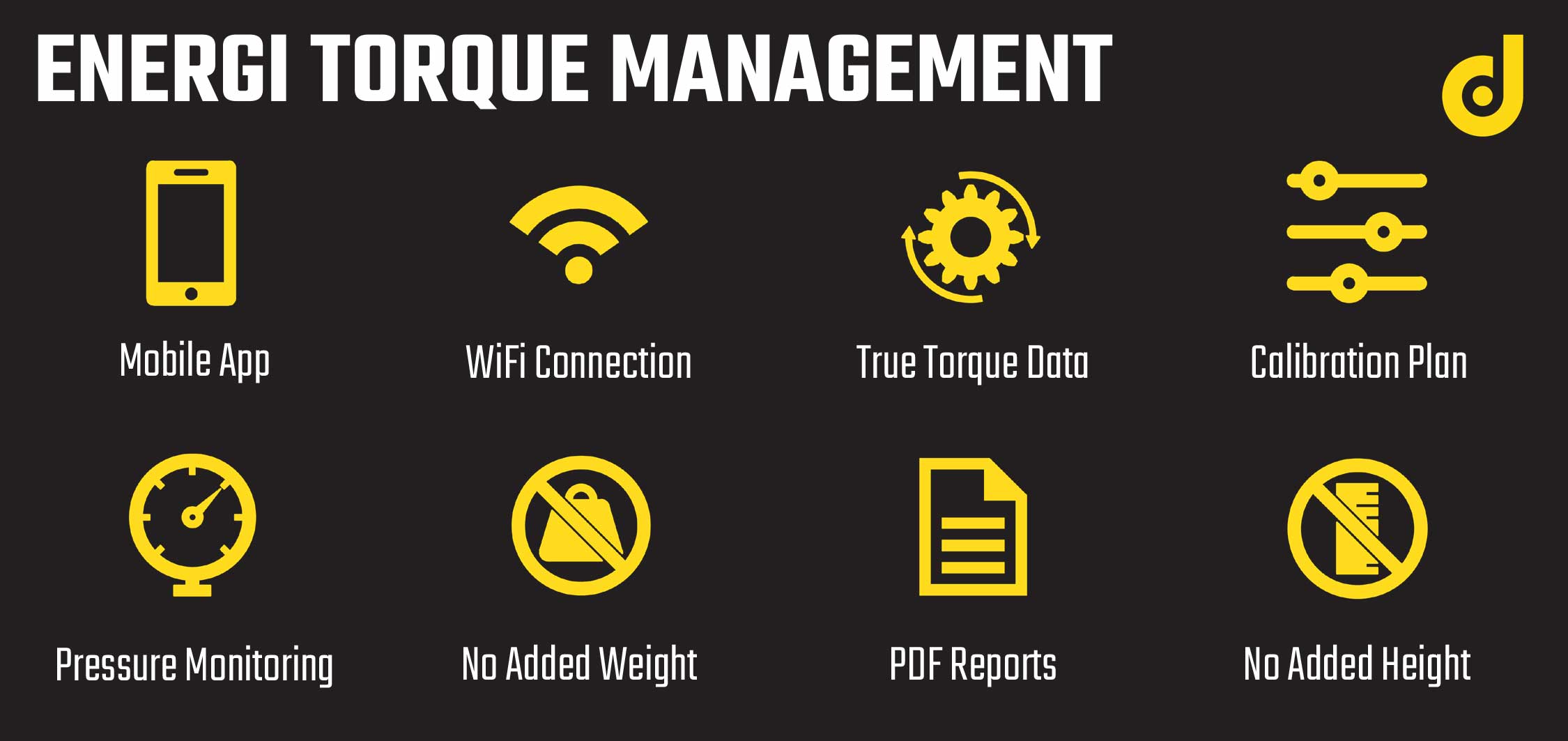 All recorded data is formatted into an easy-to-read PDF installation report and can be emailed directly from your mobile device.
This innovative and integrated torque monitoring system allows users to take the guesswork out of helical pile installation. Energi provides instant, accurate, and easy to interpret installation feedback.
Not your typical calibration service. The Energi 360 program is a complete preventative maintenance service that calibrates the Energi torque management system and inspects the essential components of your Anchor Drive.
Please contact us to learn more about our custom engineered solutions.