Take control of the job site. Dinamic Oil offers three different torque management systems with innovative features that improve data acquisition and installation accuracy.

Dinamic Oil offers three different torque management products for the helical pile industry. Select from the most advanced torque management system in the industry to a system that will work with any Anchor Drive or choose the standard pressure differential kit when only differential values are needed.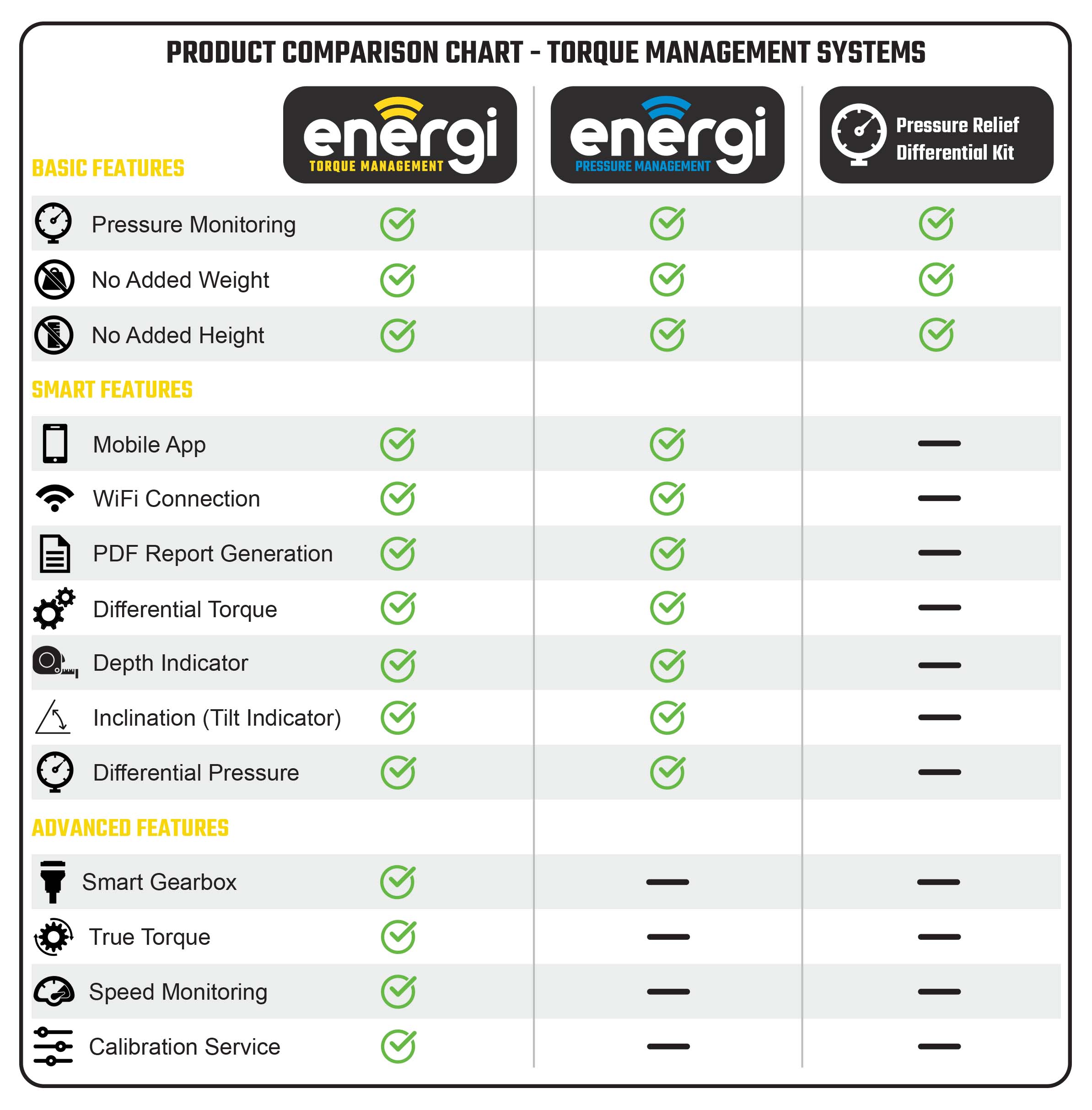 Our Torque Management systems are developed specifically for the helical pile installation industry and have features you won't find anywhere else. We offer three different solutions, each with features and benefits to suit large-scale infrastructure projects to residential foundation improvement jobs. Our comprehensive product offerings ensure you always have the right tool for the job. Learn more about our latest innovations.
This innovative and integrated torque monitoring system allows users to take the guesswork out of helical pile installation. Energi provides instant, accurate, and easy to interpret installation feedback.
Not your typical calibration service. The Energi 360 program is a complete preventative maintenance service that calibrates the Energi torque management system and inspects the essential components of your Anchor Drive.
Energi Pressure Management
Combine tried and true pressure monitoring with next-generation technology. Energi-PM is the only pressure differential system that uses your mobile device to monitor and record helical pile installations.
Pressure Relief Differential Kit
This easy to install and use kit allows users to calculate differential pressure via two in-line gauges to determine the theoretical torque created by the Anchor Drive.
Please contact us to learn more about our custom engineered solutions.