Dinamic Oil Hoists are developed for a wide range of applications where dependability is paramount. Our versatile range of Planetary Hoists allows our customers to create customized solutions up to 95,000 lbs of nominal drum line pull.

Our extensive range of Planetary Hoists, coupled with our large inventory and dynamic test bay, ensures we can design and modify countless configurations quickly.

Dinamic Oil produces one of the most complete and versatile ranges of Planetary Hoists in the industry. The A, NP, P, and S Series complete our standard hoist offering from 1,000 to 21,000 lbs of nominal line pull. Our SRD and WDD Series of Hoists and Drives allow our customers to select or create customized solutions up to 95,000 lbs of nominal line pull.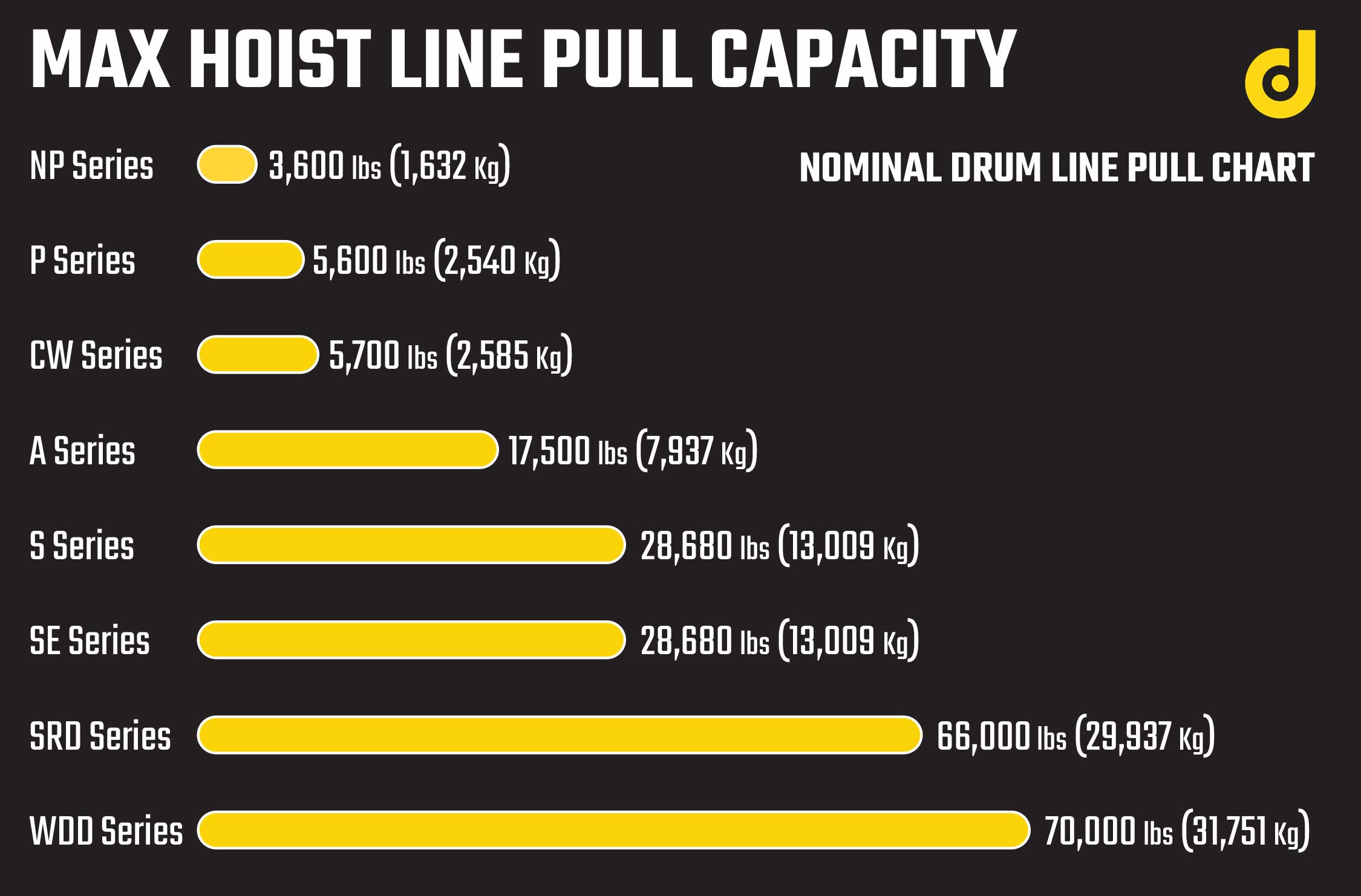 Hoists are designed to lift a load vertically, while Winches are designed to pull a load in a horizontal direction. For horizontal pulling requirements see our extensive line up of Planetary Winches.
Dinamic Oil has created a dedicated series of carousel winches and hoists for the tower crane industry. All of the electric hoists and winches have grooved drums, inputs for IEC or NEMA electric motors and geared encoders to ensure correct positioning of the load.
The Electric Hoist Series offers 1,400 to 15,000 lbs of nominal line pull.
The Electric Carousel Winches offers 335 lbs to 1,600 lbs of nominal line pull.
Due to our flexible thinking and the inherent modular design of our Planetary Hoists, we have successfully designed and produced hundreds of customized solutions. Whether your Hoist needs to fit into an existing space, consist of a unique configuration, or simply requires a particular paint color; we're ready to meet your needs.
Please contact us to learn more about our custom engineered solutions.